The Perfect Hybrid & Virtual Event Platform
Intelligo is a flexible web-based platform for delivering virtual experiences online.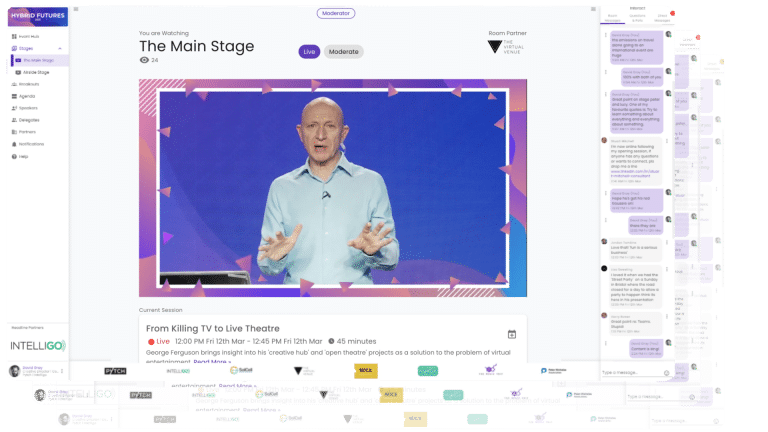 Whether it's a conference, workshop, awards ceremony, live performance, lecture, or interactive lesson, Intelligo gives you the tools you need to deliver your content and give your users an amazing experience.
Brands who trust Intelligo
If you'd like to try Intelligo please just click the button below to be taken to a demo version of an Intelligo event.
If you'd like to speak to someone please just hit the button or reach out through the chat box!