The Perfect Hybrid & Virtual Event Platform
Intelligo is a flexible web-based platform for delivering virtual experiences online.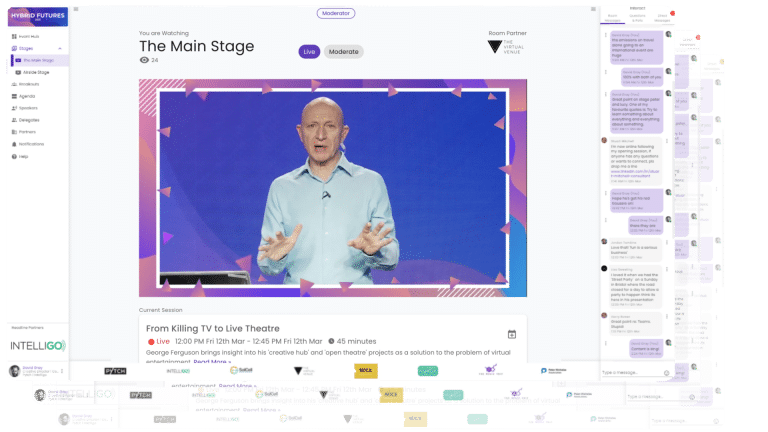 Whether it's a conference, workshop, awards ceremony, live performance, lecture, or interactive lesson, Intelligo gives you the tools you need to deliver your content and give your users an amazing experience.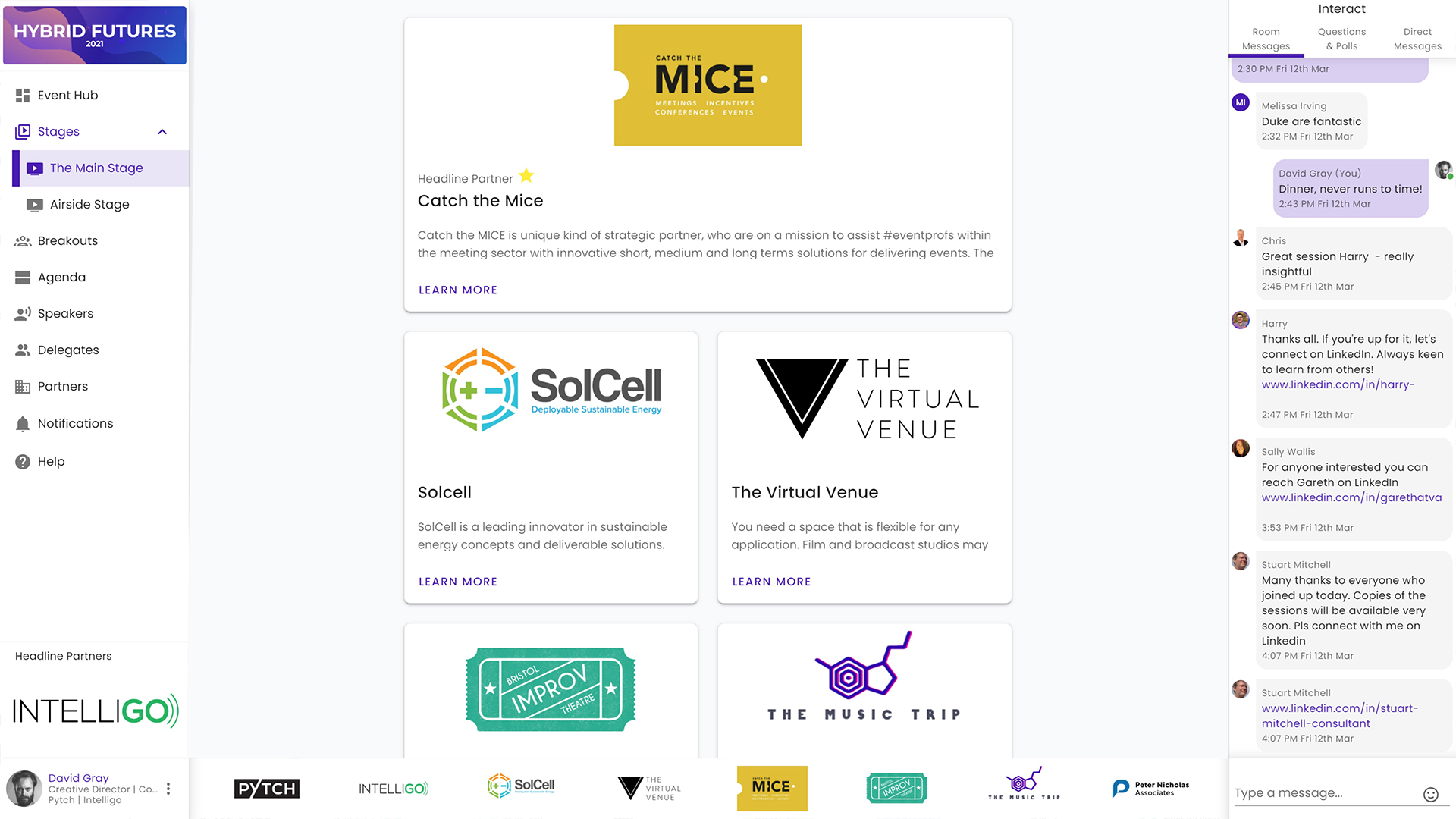 Sponsor Engagement
Sponsors get maximum exposure, with logo placements on the event hub and on every page of the event. Stages, Sessions & Breakouts can all have unique sponsors.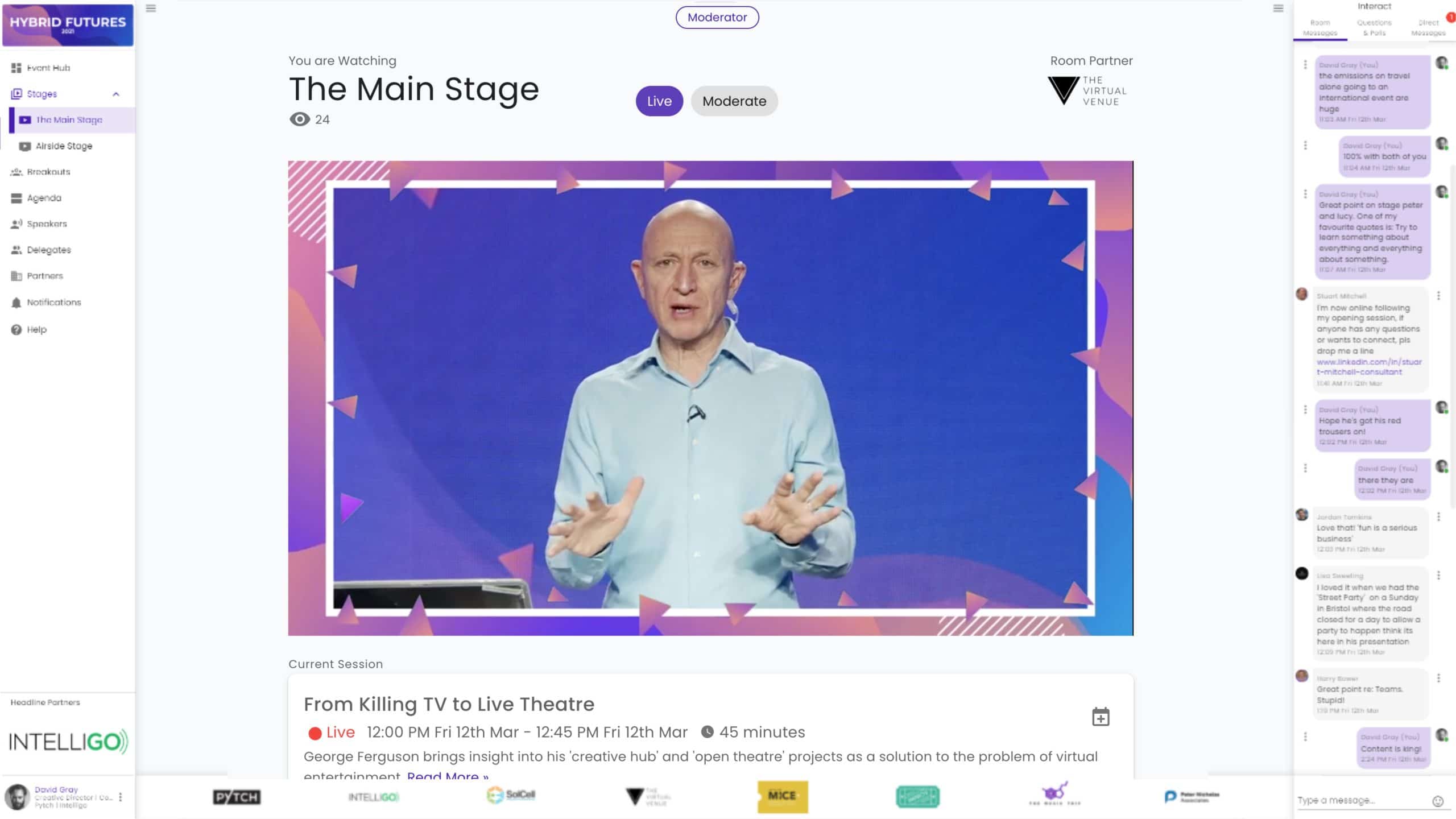 The Stages
A rich player for your hero content. While watching guests can interact with the session and also amongst themselves.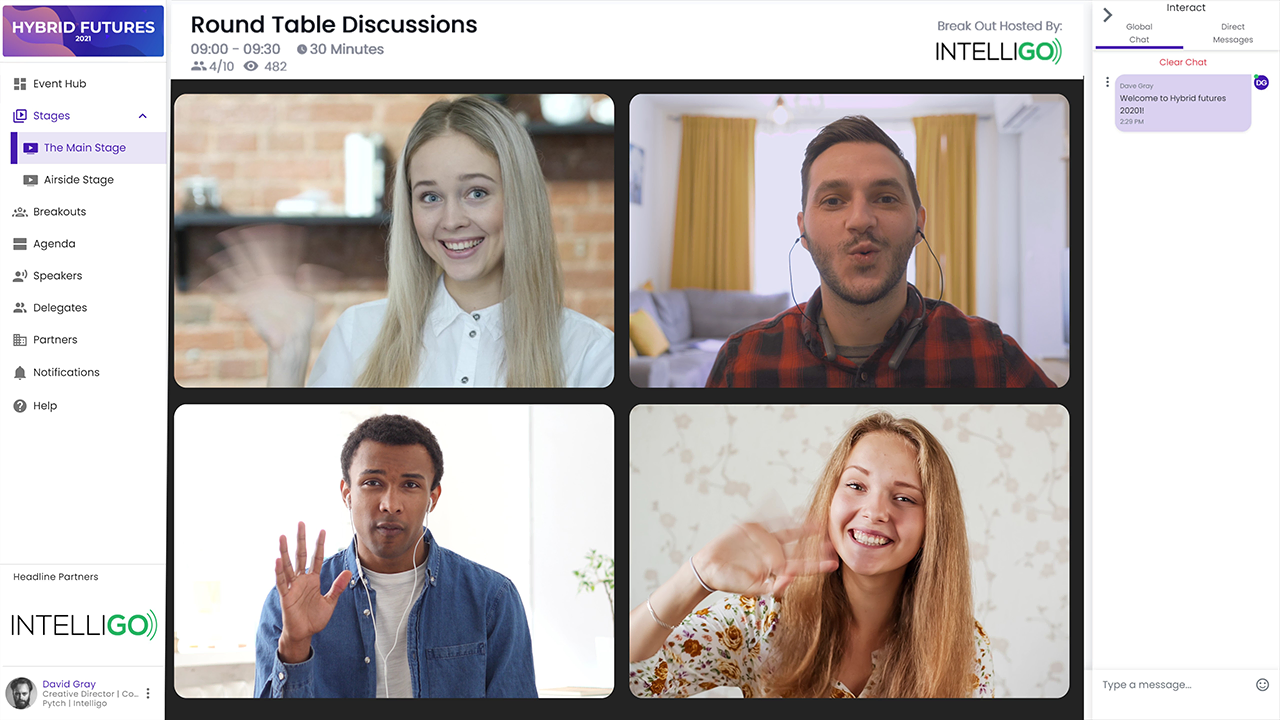 Breakouts
Breakouts allow all guests to personally interact in groups of up to 30 per room. Breakouts can be moderated or free flowing.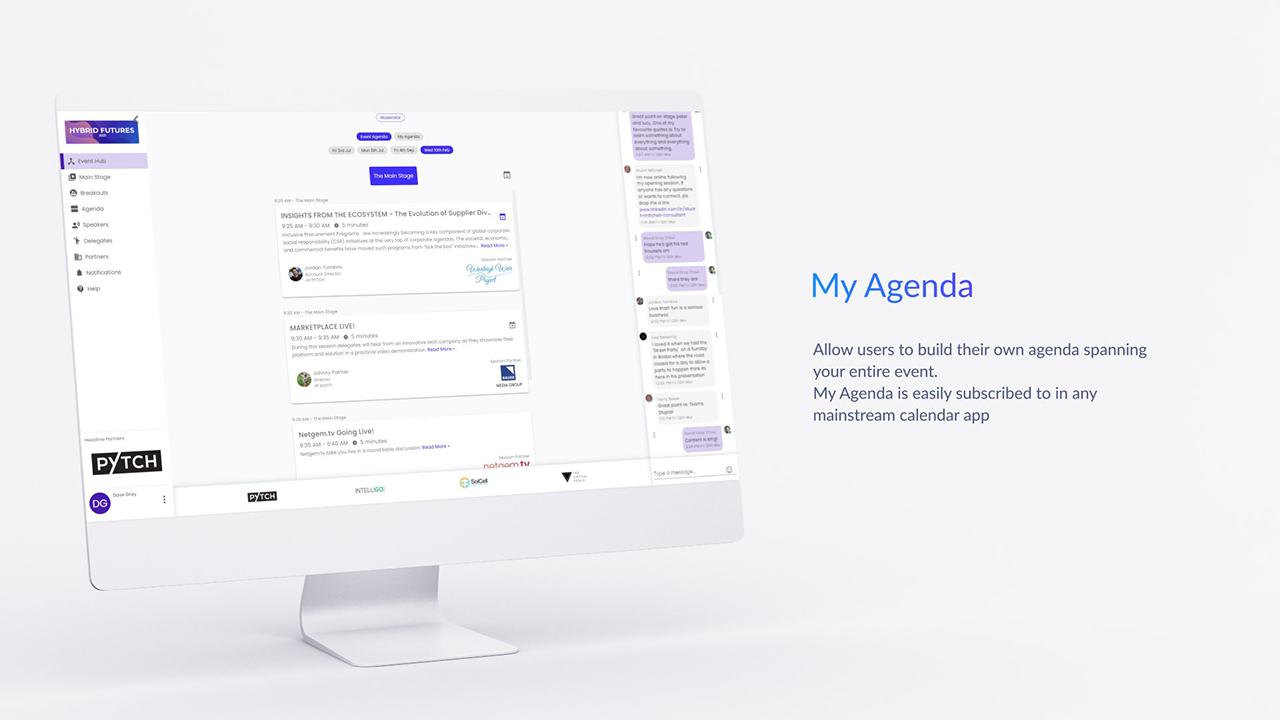 Agenda
Customisable Agendas allow delegates to create their own schedules, getting the content most relevant to them.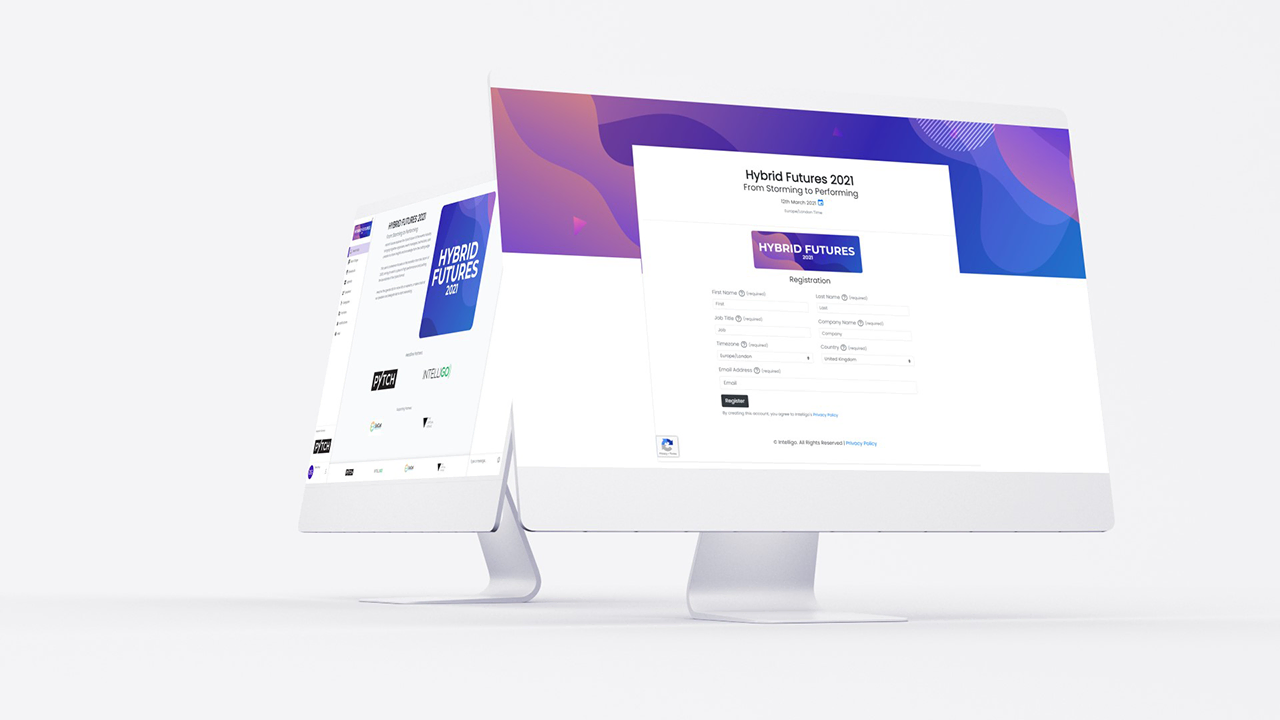 Registration & Ticketing
Intelligo has a fully featured ticketing platform built in, allowing you to be paid directly into your account. Alternatively, allow delegates to register for free.
If you'd like to try Intelligo please just click the button below to be taken to a demo version of an Intelligo event.
If you'd like to speak to someone please just hit the button or reach out through the chat box!