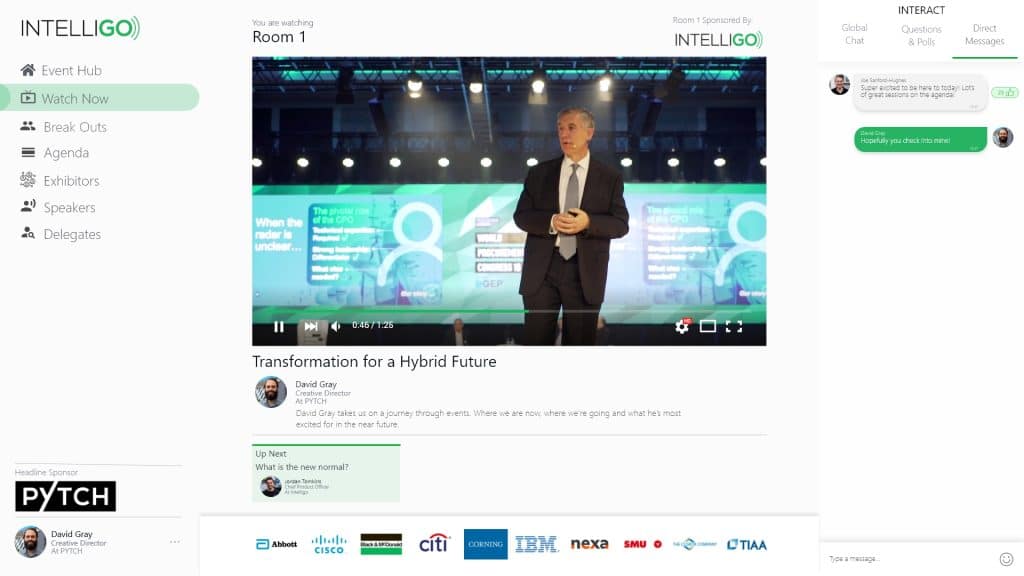 Users can watch live broadcasts from a number of different places all around the globe. Unlike some platforms, we offer unlimited 'rooms' so that you can have multiple content streams being delivered simultaneously.
Live video-chats, breakout round-table sessions, instant messaging, audience polling and Q&A, and product demos can all take place within the Intelligo platform.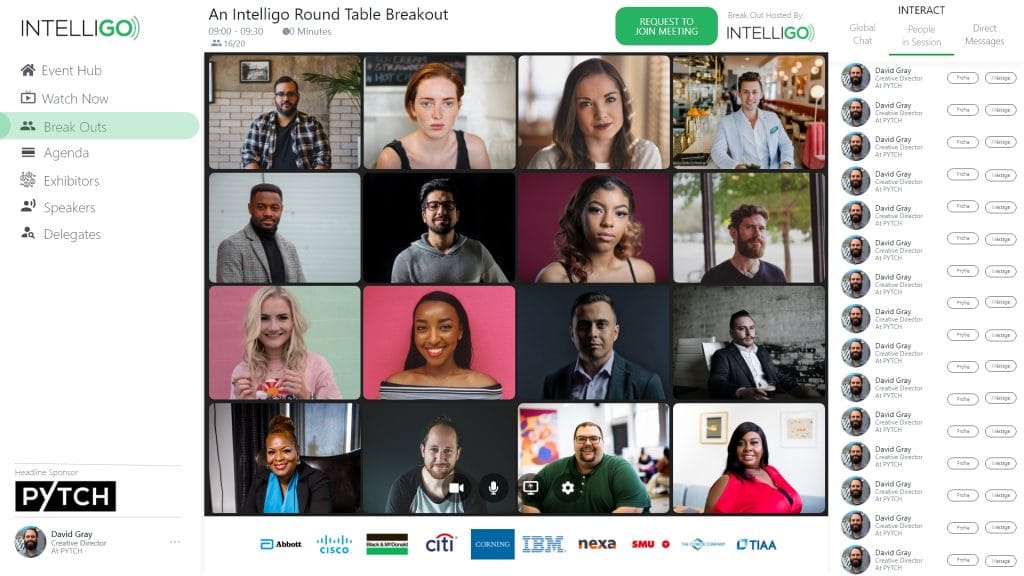 Find people's user profile and contact information by searching rich information such as job title, company name, or even the sessions they are interested in. Then, send them a message or give them a call, right in the platform.
Your event can be branded how you want it – set event logos, banners, and colour schemes. We can even provide a custom URL for a true 'white label' experience.
Sponsor your broadcast or event by adding partners. Each partner can have their own booth, which shows their profile information, contact details, and employees who are in attendance. Partners can also host 'demo rooms' for live demos with attendees. Sponsorship opportunities include room sponsorship, headline partnership, and partner booths.
When your event is complete, Intelligo can provide rich data analytics about your event. FInd out who attended which sessions, or which sponsor's booth was most popular. Alternatively, for education environments we can turn off the data tracking feature to ensure safety of your users' data.
Each feature of Intelligo can be activated or deactivated, so that you don't need to worry about having an empty sponsor area at an internal event, or breakout sessions at a live concert.
The user journey is simple and creates rich data delivering a better experience for all.