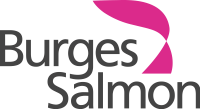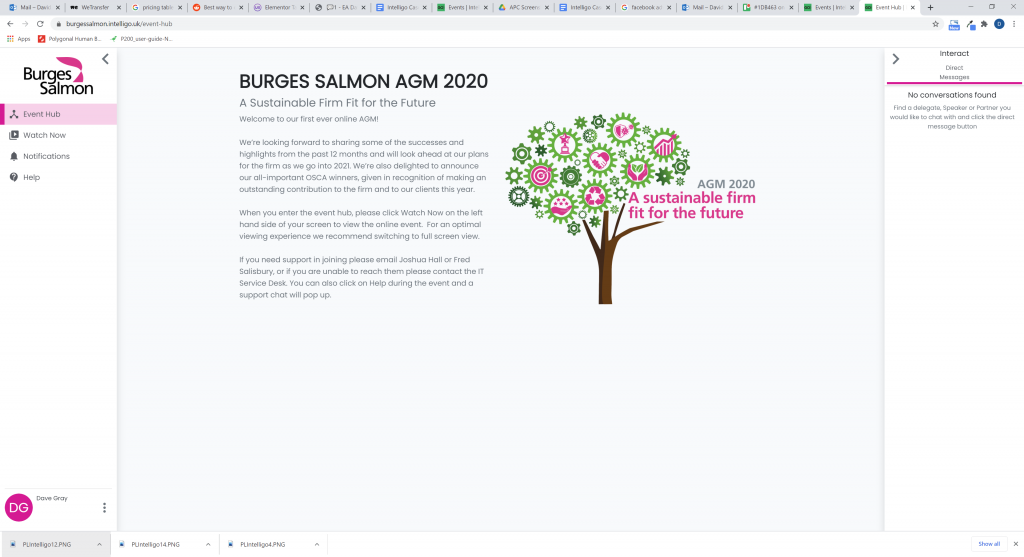 Burges Salmon
A prestigious law firm, needed a novel solution for their AGM that was held virtually - in line with their 'sustainable' values. All employees needed to be automatically enrolled, and all view the same content in real-time. The content needed to be superior quality to ensure that all viewers got the best experience, and the fine detail in some of the presentations was clearly visible. Finally, the site needed to be fully custom-branded to the client.
Internal Communication
Burges Salmon made use of Intelligo's premium 'white label' functionality to build a look that was totally on-brand to them. All employees were uploaded in advance from their database, allowing them to ensure everyone was pre-enrolled to the event, and they chose to manually pre-set a password for every user for ease of login. Intelligo's high-quality HD streaming on the main stage meant that all users could have seen the content in crystal-clear quality.
"a number of messages have come my way already to say what a slick, professional event we put on this evening. Thank you all for your hard work and dedication… we really appreciate your commitment right up until the end... people genuinely enjoyed it which is lovely to hear."