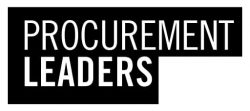 Procurement Leaders World Procurement Week
Procurement Leaders
Procurement Leaders hosts multiple global conferences and awards shows for professionals at the top of their game. Clients like IBM, Mondelez, and Microsoft are among those in attendance. In 2020, they took their entire events calendar virtual. Procurement Leaders needed a platform that could be used by all their attendees across the world, that would interface with a broadcast studio as well as being able to host sessions natively.
Global Events
Procurement Leaders hosted 3x global conference events and 2x awards shows in the second half of 2020 on the Intelligo platform. Guests attended from the USA and Canada, South America, Europe, and the Asia-Pacific region, with the customisable timezone and agenda features allowing guests to feel that the experience was tailored to them. Main stage sessions were broadcast from a production studio in the UK, whilst over 65 breakout sessions were conducted on-platform. The client also used daily data reports to tie back into their CRM system, and the Intelligo feedback forms offered further insight into attendee experience.
We've loved working with Intelligo on our global events calendar. The platform is really intuitive to use and offers great flexibility as well as a solid feature set. The mix of high quality main stages with flexible breakout functions means we can tailor it to our unique event needs.

We are committed to using Intelligo for our entire catalogue of major events for the foreseeable future.